Independent Living
Chateau Retirement communities offer independent retirement living in the Puget Sound area for seniors who want to live independently but would benefit from the social opportunities provided by our retirement community. Our private retirement apartments offer the freedom of home with the security of on-call assistance and maintenance free living. Residents will enjoy private apartments with access to a fitness center, indoor heated swimming pools, fitness classes and a complete health club.
The aspect which most of our independent living residents say they enjoy the most is being able to participate in the social functions the community plans. For many of the residents, they take pleasure in being able to spend time in their own apartments with their own things, but the prospect of being able to join friends for meals on a regular basis and the option to participate in the variety of events and activities planned each month really draws people in.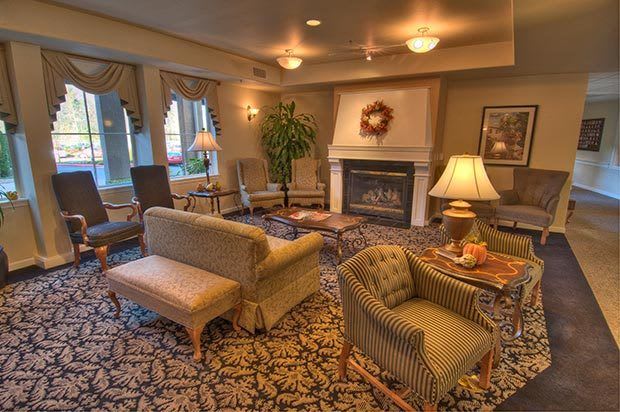 The independent living arrangements themselves often have people wishing they had made the decision to move to a retirement community sooner. The apartments include all of the appliances you need and enough space so that your furry four-legged friend could even join you if you want. Once you take into consideration the idea of maintenance-free living, you'll be grateful that you never will have to change another light bulb ever again.
"I wish we had made the decision to move here a long, long time ago"
–Chateau Bothell Landing Residents Mr. & Mrs. Brumpton