Company Owner, Founder and CEO
James A. (Jim) Godfrey

Jim brings to the Chateau Team a successful career of over 40 years as Owner and CEO of development, construction, real estate and healthcare operations and management companies.   He graduated from the Military College in 1966 with a Bachelor's degree in Electrical Engineering. He received his commission and served as a pilot in the Canadian Air Force until 1970 when he left the Air Force and went back to university to obtain a Master's Degree in Business Administration. From 1972 to 1973 Jim was employed as a Lecturer in the faculty of Commerce and Business Administration at the University of British Columbia, where he taught courses in marketing and human resources.
In 1978 Jim along with his construction and development business, immigrated to the United States and in 1984 Jim became an American citizen. In the late 1980's he became involved in his first retirement and assisted living development and since then has developed and constructed five retirement communities in the Puget Sound region, three of which he continues to own and operate. Jim and his wife Gerry are proud parents of four children and grandparents of four grandchildren. Jim feels strongly that it is a great honor to make ones living serving and caring for our senior citizens, who had such a large role in building this country and giving us all the freedom and great lifestyle that we enjoy today.
Senior VP of Operations
Angelia Brigance
Angelia Brigance joined the team at Chateau Pacific as Executive Director in November of 2013.
She has had a lifelong experience with seniors being raised in a multi-generational family.  Angelia spent 6 years as a family member in the senior living world before embracing senior living as a career. After 22 years, she still believes that what she gives to her residents is only a fraction of what she has received from her residents sharing their lives with her.  Angelia has worked in skilled nursing and rehabilitation centers, assisted living, memory care, home care, and independent living for seniors. She has extensive experience working with seniors with dementia and is bringing that expertise to our memory care throughout the Chateau.
Angelia's education includes degrees in developmental disabilities, psychology, counseling, geriatrics and neuro-linguistic programming. Angelia is married and she and her husband enjoy hiking on the weekends with their two dogs. They have two children.
Senior VP of Business Strategy and Finance
Angel Averman
Angel joined the Chateau in 2007 and has worked directly with lenders, brokers and legal advisors to develop financial management systems to support the real estate and operating companies.  Her early introduction to construction and real estate development was working in her family's business in Iowa and she credits her passion for senior housing to her father, Frank, who inspired her at a young age to serve others.    She graduated from Creighton University, in 1986 with a Bachelor's degree in Finance and has held CFO and COO positions for Quicksilver Express Courier Inc in Minneapolis, MN and Centris, LLC in Bellevue, WA.  She has been an active volunteer serving on the Gifted Education Advisory Council for the Lake Washington School District and a Business Plan Judge for the University of Washington Center for Innovation and Entrepreneurship. She currently serves on the boards for Washington Women in Need and the Creighton University Heider College of Business Dean's Advisory Council.  Angel and her husband, Craig, are Seattle Sounders fans who enjoy travelling and wine tasting with friends and family.  They are proud parents of two sons, Ian and Keaton.
VP of Sales and Marketing
Molly Cole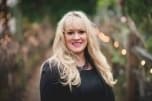 Molly brings over 20 years of sales and marketing experience to the Chateau, with the last 10 years focusing solely on senior living. After working in the Business and Real Estate sector, as a Sales and Marketing Executive, as well as Owner/VP of Kelley & Cole, Molly fell in love with the senior living industry while helping her grandparents to find the perfect community, when living on their own didn't seem to be the best option. She has been working with seniors and their families ever since. Her responsibilities with Chateau include leading the sales teams, sales trainings, conducting competitive market analysis, as well as the production, design and implementation of all web and print based marketing and advertising. Molly is married to her husband Fields, has 5 children, and enjoys travelling, sailing, scuba diving, hiking and walking her dog Calypso.
VP of Health Services
Stacy Casto
VP of Construction and Maintenance
Joe Carlson
Joe started working for Jim Godfrey in 1998 with the construction of Chateau Pacific. Since then, Joe has been overseeing construction of Chateau Bothell Landing, Chateau Valley Center, extension at the Bothell campus of buildings Bordeaux, Champagne as well as the newest building Dolcetto. Joe has added Memory Care to Chateau Pacific and Chateau Bothell Landing. He generally oversees all aspects of new construction, capital improvements and property maintenance. Joe and his team successfully ensure our buildings and grounds are excellently maintained, and that Chateau's reputation for providing elegant, upscale living spaces holds fast. Joe is one of many senior members of the leadership team with a long, established history of loyalty and dedication.
In his spare time, Joe enjoys the great outdoors—fishing and hunting. His reputation at the BBQ grill is unsurpassed!
VP of Information Technology
Sean Godfrey
Since joining the company in 2000, Sean has worked to develop and support Chateau's computers and network system at top of the industry standards. On a day to day basis, Sean supports and maintains all company computer hardware, software, IT services and employees. Sean continually researches new technologies that can increase employee efficiency which will create resident satisfaction. He is also committed to reducing Chateau's carbon footprint with respect to our technological use and output. Sean is a trained Microsoft Desktop and Server Administrator, Database Administrator and .NET programmer who studied at City University and Bellevue University. He holds multiple certificates in Windows, Networking and Security Management. He is a member of the Institute of Electrical and Electronics Engineers and sits on a couple of Microsoft's Advisory Boards and Special Interest Groups. Sean enjoys Snowboarding, Wakeboarding and watching Hockey, Football and Soccer. He is the proud husband of Parker, and father to his daughter Madilyn and son Declan.
VP of Accounting
Mary Ventura
Mary has been with the Chateau since 2011 in the finance department. With over 25 years of experience as a CPA, she oversees accounts payable, accounts receivable and prepares financial statements for management as well as lenders. Mary's past experience included Finance Manager with Pacific Architects and Engineers (Arlington, VA, Washington, DC, The American Embassy in Moscow, Russia and Sigonella Air Station, Sicily, Italy) and Project Manager with John J McMullen Associates (Arlington, VA and Bath, ME). She is very happy to have found a place where she can use her accounting skills within a family oriented environment. Mary is married to Ray, a carpenter by trade. They have two teenage children, Julia and Jack. She enjoys reading, hiking, travel and volunteering at the Issaquah Salmon Hatchery. 
VP of Culinary Services
Thomas Wichert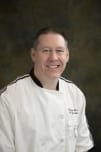 Tom joined the Chateau team in 2012, and oversees the entire culinary program. Tom graduated from the Culinary Institute of America in Hyde Park NY, and has worked at the Fairmont Scottsdale Princess resort and Ruth's Chris Steak House.  Each resident is different and deserves an individualist approach.  Tom's goal is to give residents outstanding service, and provide them with many menu options while staying on the cutting edge of culinary trends and healthier dining.
Tom enjoys Mountain biking, Camping, Gardening and Healthy eating. Tom is married and has a daughter and a son.
Executive Director, Chateau Pacific
Darrin Haase
Darrin was raised in a small farming town in Washington and always dreamed of traveling and having varied experiences. After high school he attended University in North Dakota and Montana majoring in Wildlife Biology. While working with the Fish and Wildlife Service the summer before his Senior year, Darrin decided to make a change and enlisted in the Army where he served for 6 years as an Apache Helicopter Mechanic. He moved back to Washington for a season but still enjoys travel. After marrying his wife Aimee, they lived in Hawaii for a year before settling in Budapest, Hungary where they worked for non-profit organization. Darrin and his wife continued to live and travel and after their son was born moved to England for a few years before making a change again and moving to Capetown, South Africa. When pregnant with their 2nd child they realized it was time to move back to the states.  Darrin first began with Chateau as the HR Manager in 2013 where his varied experiences made him ideally suited for the role. His role later transitioned to incorporate the role of Assistant Executive Director in January 2015 and then was promoted to Executive Director in October 2015. Darrin is married with 3 children and loves spending time with his family most of all and is enjoying traveling closer to home and exploring his home state, but still dreams of countries yet to be visited.
Senior VP of Operations
Jason Brooks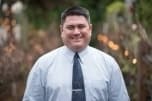 Jason is one of those people who believe in "getting things done" and driving results through collaboration, partnerships, and relationships. With an enthusiastic 'can do' attitude, Jason radiates a sincere passion for delivering value and operational expertise, combined with unmatched service to his residents.
As a senior operations specialist, Jason attended the University of Idaho where he majored in Actuarial Science and then spent many successful years in the financial industry. Opportunity presented itself and Jason switched his focus to healthcare and spent the next decade building a portfolio of extensive work with companies such as Life Care Centers of America, BPM Senior Living, Emeritus Senior Living, and most recently as Regional VP of Operations for Living Care Lifestyles before joining Chateau at Bothell Landing as the Executive Director.
Jason is an avid fan of the outdoors, red wine and his beautiful wife and daughter.